Description
DESCRIPTION
EXPERIENCE THE HIGHEST RESOLUTION
The HD Sensor is clinically usable at a wide range of exposure settings and is more consistent than all of the other sensors in the market. Practitioners benefit from a reduction of time consuming and exposure-related retakes. Also, patients benefit from the reduction of radiation exposure. With our high sensitivity sensor, you can capture diagnosable images under any condition, even when using an old X-ray source.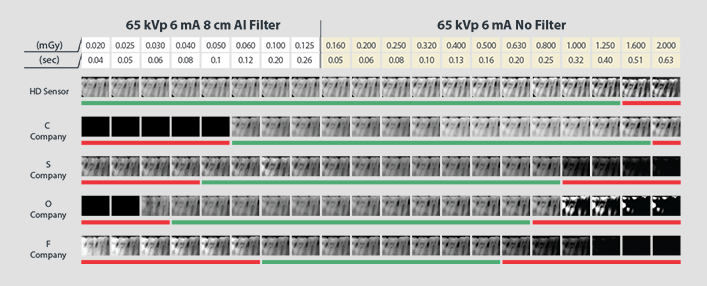 VATECH QUALITY AND DESIGN
With a theoretical resolution of 33.78 lp/mm, the HD Sensor provides the high resolution images needed for accurate diagnosis.
New noise and artifact reduction image processing provides clear and consistent images, making the HD Sensor one of the easiest to use in the market today.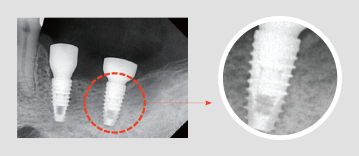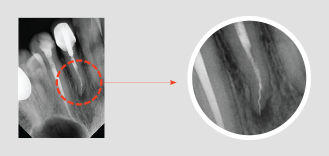 4.8 MM ULTRA-SLIM DESIGN
The HD Sensor features one of the thinnest CMOS sensors in the world, making it easy to position within the patient's mouth. Current sizes available are 1.0, 1.5 and 2.0. The HD Sensor also provides the correct sizing options for optimal patient comfort and positioning.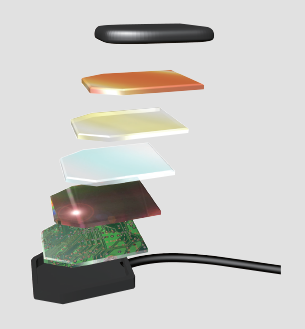 NEW CONTRAST FILTERS FOR YOUR PERFECT IMAGE
Quick and easy switch between seven new contrast filters to find your perfect diagnostic image.
Higher contrast filters can be utilized for periodontics,
while lower contrast filters can be used for detection and restorative dentistry.
With the HD Sensor, you always have these filters at your disposal.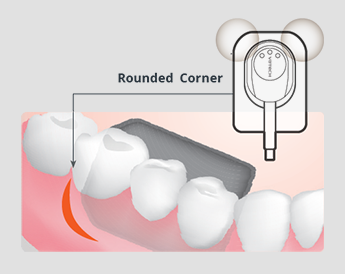 DIRECT INTERFACE WITH USB 3.0
The HD Sensor utilizes a direct USB 3.0 connection to your PC, without the need for a cumbersome control box in the middle of the cable. With this direct connection, HD Sensor can be easily transported and utilized in multiple operatories.

SPECIFICATION
HD Sensor : IOS-U10IF / IOS-U15IF / IOS-U20IF / IOS-U10VF / IOS-15VF / IOS-U20VF
DETECTOR

CMOS

PIXEL SIZE

14.9 um

THEORETICAL RESOLUTION

33.78 lp/mm

DYNAMIC RANGE

12 bit

ACTIVE AREA (WxL)

Size 1.0 : 20X30 mm
Size 1.5 : 24X33 mm
Size 2.0 : 26X36 mm


DIMENSIONS (WxLxT)

Size 1.0 : 25.4X36.8 mm (1.00″X1.45″)
Size 1.5 : 29.2X39.5 mm (1.14″X1.55″)
Size 2.0 : 31.3X42.9 mm (1.23″X1.69″)


THICKNESS

4.8 mm (0.19″)

CABLE LENGTH

2.7 m
* The specifications are subject to change without prior notice.
INTENDED USE
An HD Sensor is intended to collect dental x-ray photons and convert them into electronic impulses that may be stored,
viewed and manipulated for diagnostic use by dentists.
DIMENSION
| SIZE 1.0 | SIZE 1.5 | SIZE 2.0 |
| --- | --- | --- |
| | | |