Description
SIZES: 0.12 / 0.14 /0.16 / 0.18 / 0.20
PACKAGE OF 10 ARCHS
UPPER & LOWER
Archwire Niti Super Elastics
is a wire that fits into the alveolar or dental arch and can be used with dental appliances as a source of force to correct irregularities in tooth position. It can also be used to maintain existing tooth positions as a retainer.
Nickel-titanium wires have proven to be excellent for initial placements, which are changed during treatment. This provides me with initial alignment and allows space closure or arch expansion with pusher coils. Individual arch forms can also be initiated, with removable palatal bars and, periodically, lingual arches.
The Archwire Niti Super Elastic fills the bracket slot vertically. Thus, from this initial phase, the archwire begins to exert gentle forces in the programmed bracket slot. Tooth positioning (tip, torque, buccolingual and vertical) and malocclusion correction goals begin early in the treatment. This allows the original programmed bracket slots to be used.
Innovations in currently available orthodontic archwire materials are as important as bracket selection when planning patient treatment. The necessary balance between friction and control has been improved with nickel, beta, and copper-nickel-titanium wires.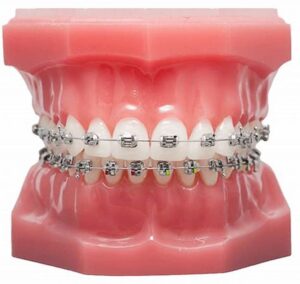 Dental Miami online offers all kinds of dental instruments and tools for dentist. Our professional dental equipment covers most dental supplies and dental products for dentistry tools. We are a 20 year old company of dental supplies in Miami and dental suppliers in Florida. We are continuously searching for recognized dental brands and other dental competitors to bring you the most efficient and optimal pricing in the market.
ORTHODONTICS – BURS – ENDODONTICS – Many look for a company to consolidate all there purchasing needs.  We have an wide selection of polishing materials in dentistry, dental finishing and polishing strips, dedental diamond burs, dental carbide burs, long shank diamond burs, dental composites, that polish well with our polishing dental materials,  we also have light curing composite adhesives, we also carry all types of bonding agents and bonding adhesives, like orthodontic materials, ortho instruments, orthodontic braces, dental braces, dental instruments brands.